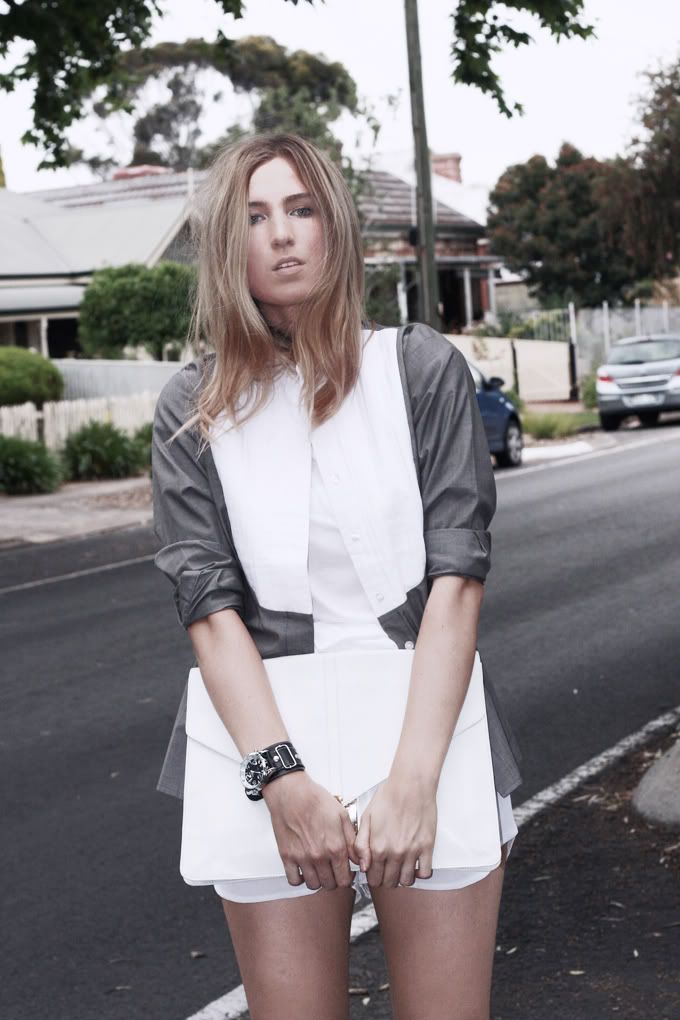 T BY ALEXANDER WANG WHITE TSHIRT, ASOS TUX SHIRT, SILK SHORTS & ENVELOPE CLUTCH, PLEASER HEELS, VINTAGE WATCH
It was my Sister's engagement party last night, so I decided white was an appropriate colour. I'm usually the clumsiest thing when it comes to keeping white clean, so had to make an extra effort on the co-ordination front.
I woke up this morning with a sore stomach from laughing, so I'm guessing I had a good time. The most vivid memory I have was Soph & I hopelessly trying to balance, in our 6 inch heels, on a banana chair and failing miserably...over & over. The dark side of determination.
Anyway, was so great to see all my amazing family & friends in one hit, as well as meeting a whole new bunch of them - rowdy doesn't even begin to describe the combination. Haya & James, congrats! Love you both so much, and can't wait until the big day x