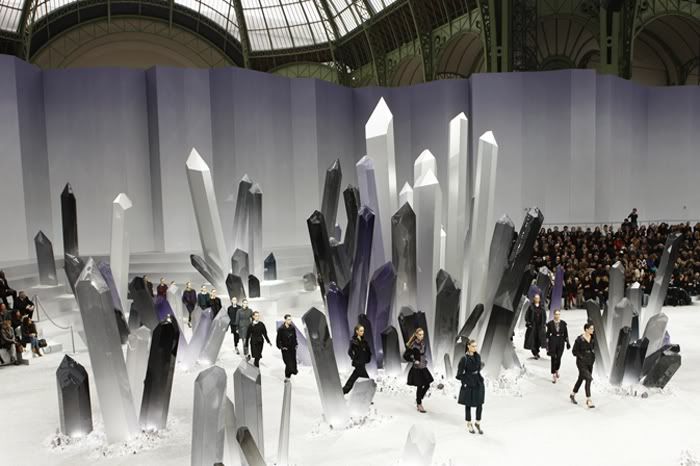 CHANEL A/W 12/13 PARIS FASHION WEEK
VIA VOGUE.IT / TFS
He can't possibly be human. How does he do this 5 times a year? Each show is even more spell-binding than the last. I would have loved to see the guests faces as they walked into the Grand Palais, and were greeted by this crystal wonderland.
I love the back half of those crystal encrusted heels. Not so keen on the rounded toe, but they're still beautiful. Like something a godess would wear.
Blown away when I saw Montana Cox gliding down the runway, this is such a big step for her career - most successful ANTM winner to date.
And of course, how can I not mention ADR's impeccable outfit. She is a fox. I have been searching for a military hat for MONTHS, and you can see why. Anna my dear girl, where did you get yours?