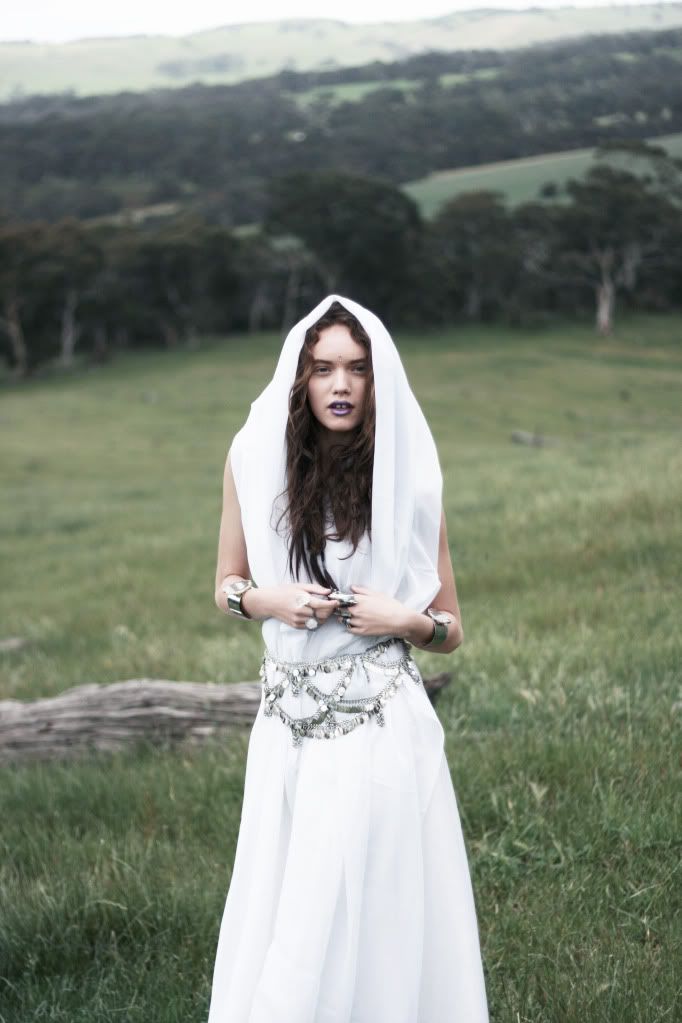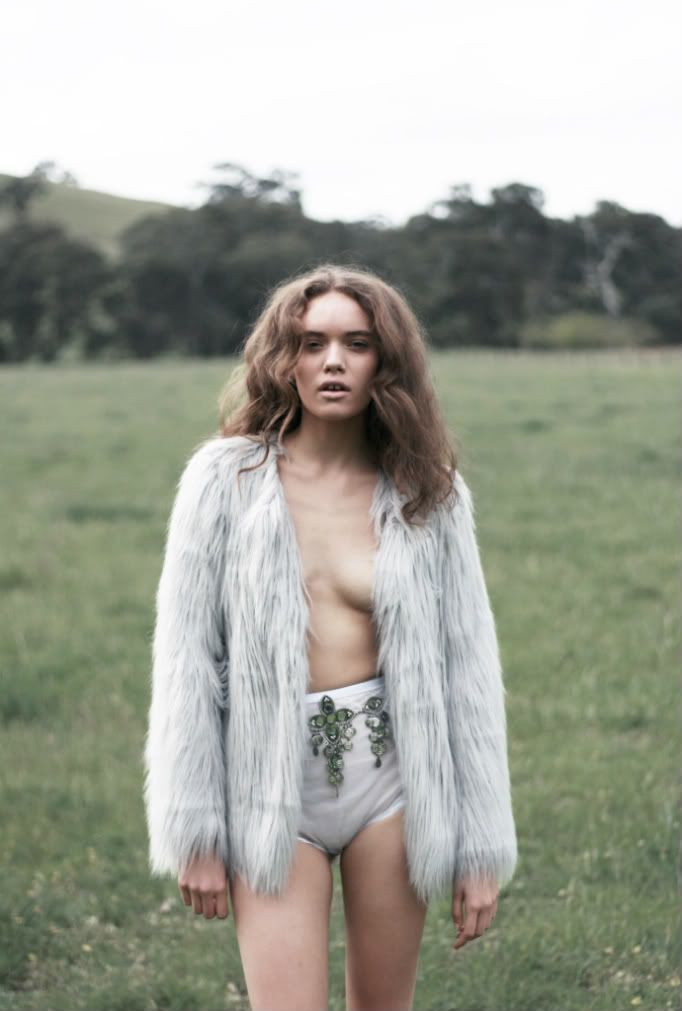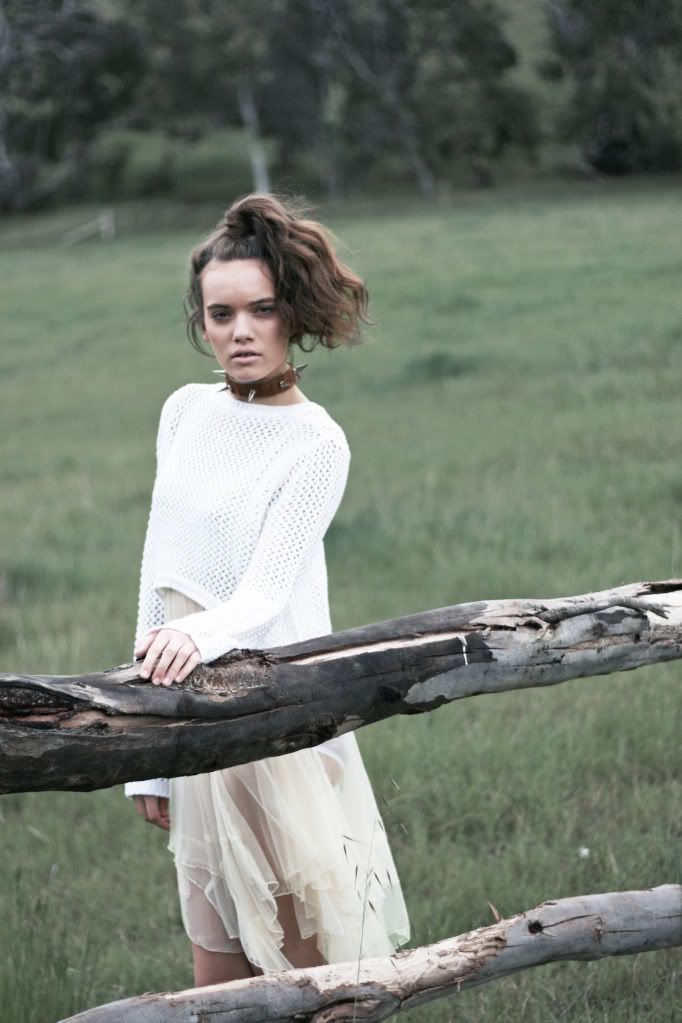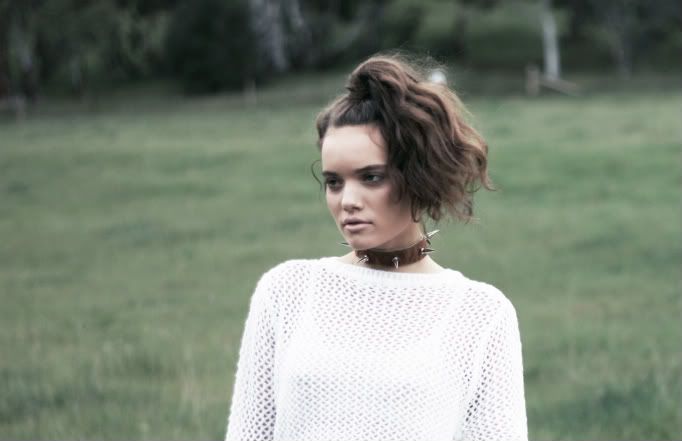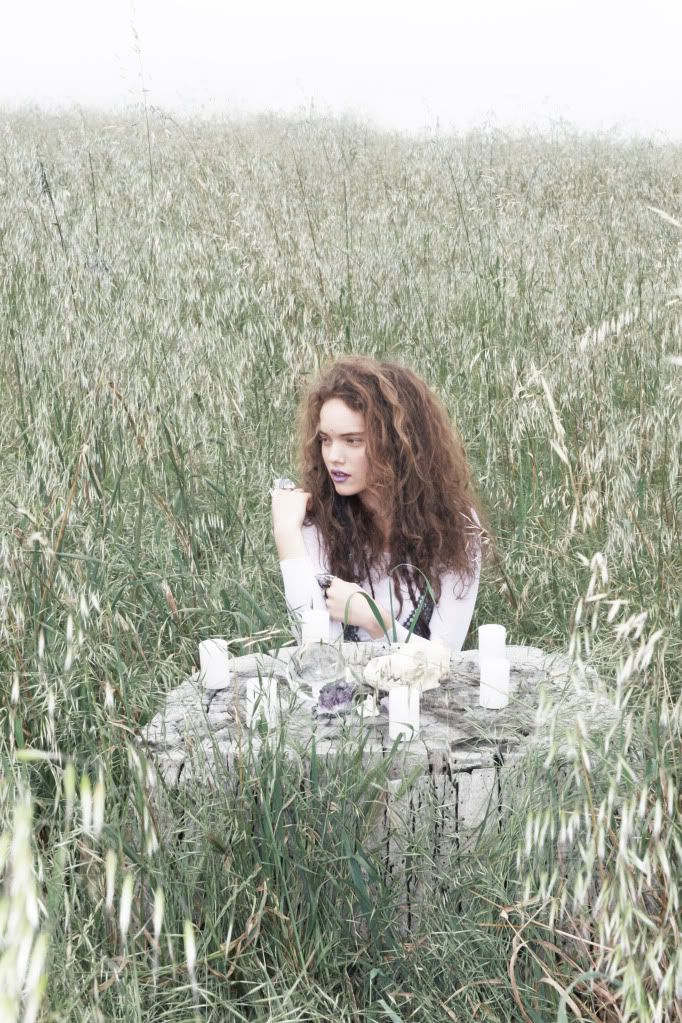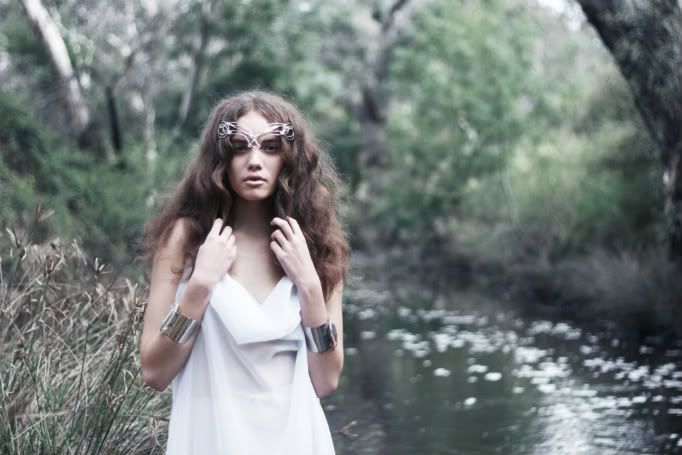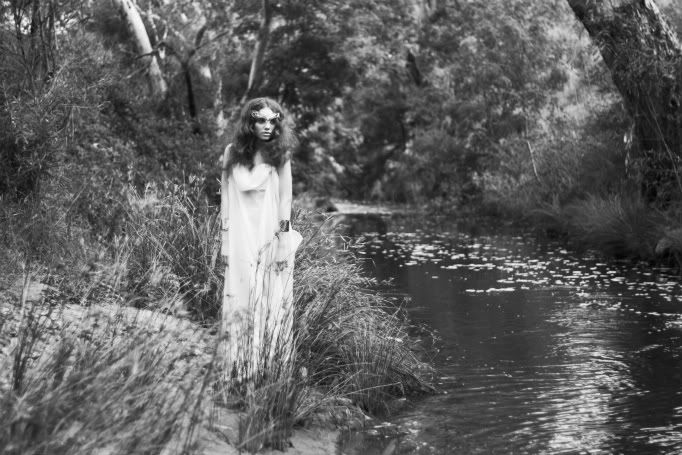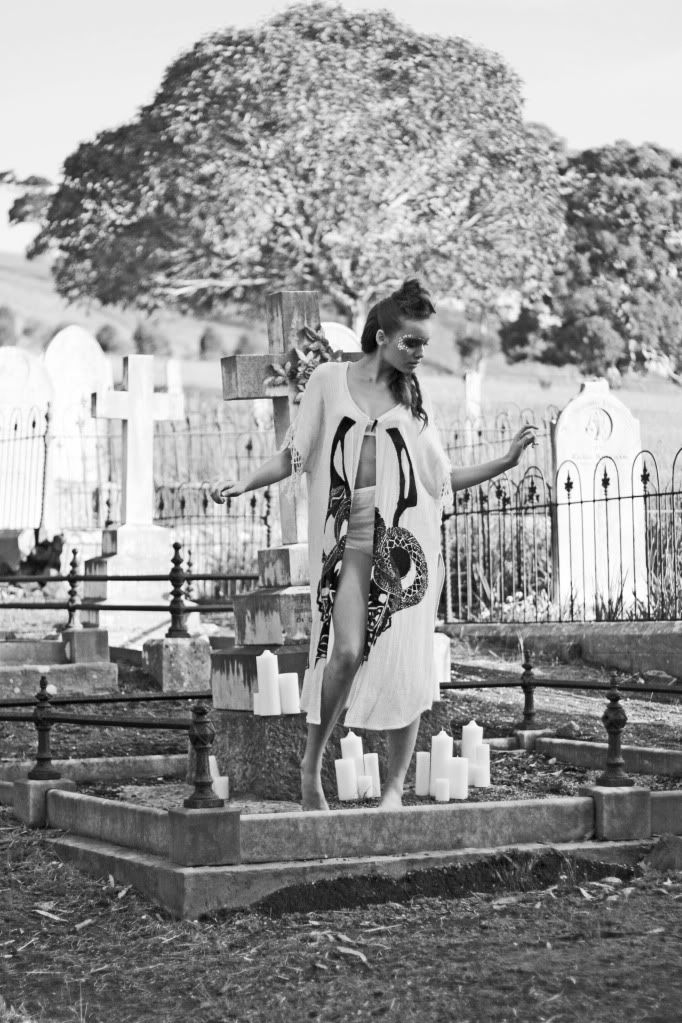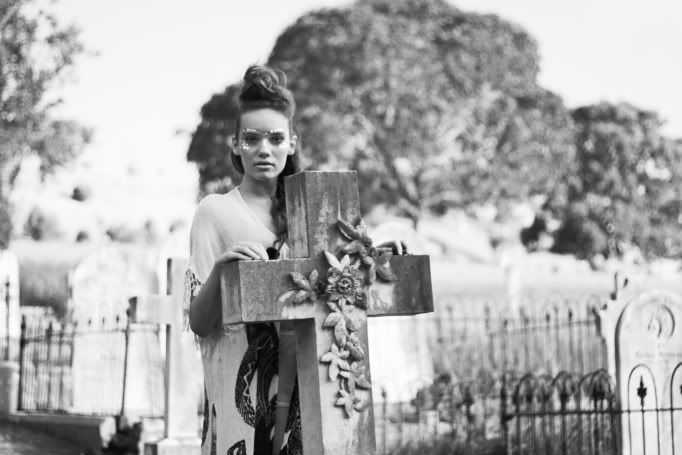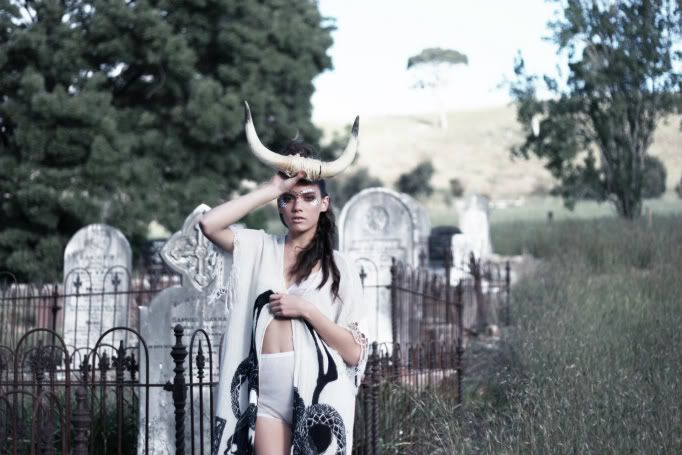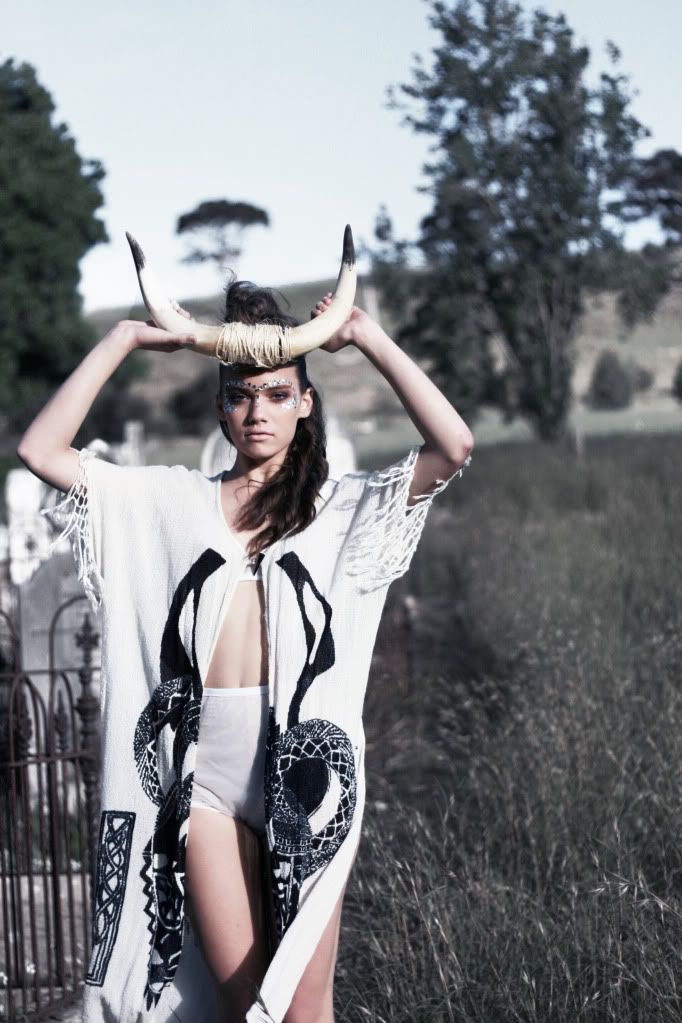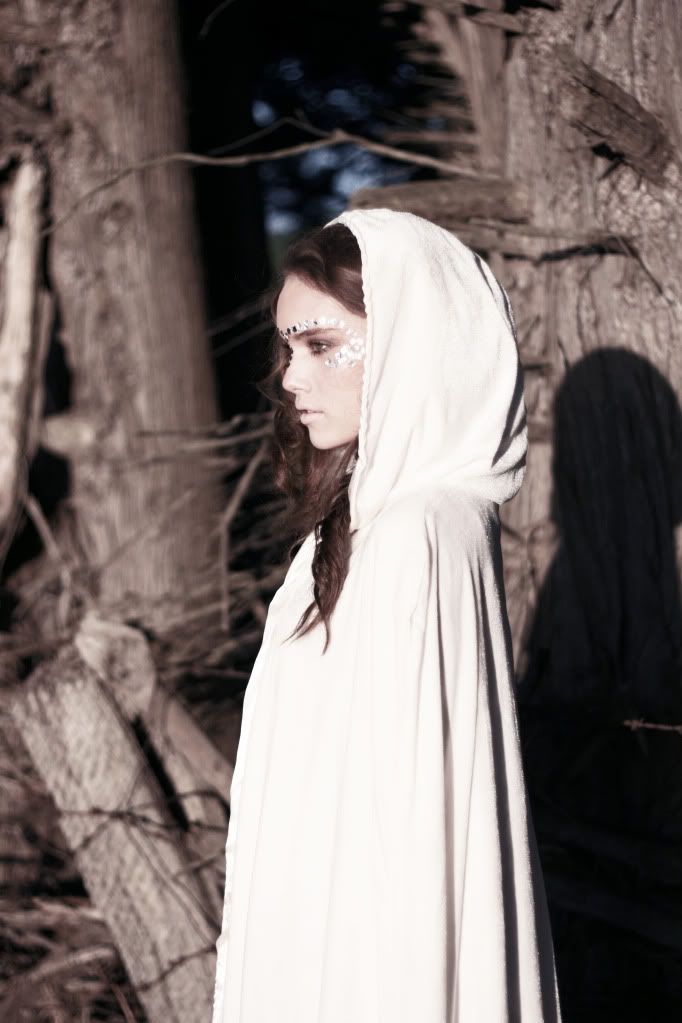 ©
COPYRIGHT WOLFCUB 2011
AS THESE IMAGES ARE FROM MY PRIVATE PORTFOLIO, PLEASE, IF YOU WISH TO REBLOG, GIVE CREDIT WHERE CREDIT IS DUE.
CREATIVE DIRECTOR / PHOTOGRAPHER / STYLIST - BRYDIE MACK
MAKEUP - ISABELLA IASENZANIRO
HAIR - LUCY & ADA (BELISSIMO ON NORWOOD PARADE)
MODEL - SHANNA (PRIDE)
So now that my Whitehouse interview is over, I can finally share my assesment task with you guys. I don't think I've ever poured my heart & soul into a project like this before. Six months of planning & midnight eBay shopping right there.
Let me give you a little bit of a background, so you can understand the concept behind the EVOKE story. I was given five categories to choose from. One was 'Bohemian', which I instantly resinated with - however after some thinking over, I realized that would probably be the easy option, as it was so familiar to me.
I decided to just go all out, and shoot a 'gothic' style editorial, which I knew was going to be a commitment. After a trip to my Shaman the next day (very clever timing, thanks Mr Universe!) I was so inspired by her work, life, presence, just everything about her - I had this idea to create a gothic shoot, with absolutely no black. Why do witches always have to be dark? They dont. And so, The story of the White Witch, came to life inside my head.
I was so lucky to have such an amazing team on board - Mother, Daughter & Aunt dream team trio did such an insane job of hair & makeup. They created magic, and I have no idea how 3 people could be so talented. Belle dreamed up the idea of little pieces of al-foil around Shanna's eyes, and I will never look at al-foil the same way again. A family of geniuses - lovely, funny, generous geniuses.
And as for Shanna - I'm speechless. The girl brings a whole new meaning to the word stunning. She so effortlessly floated across the hill-side, and through the paddocks. And I know she just loved dancing on that grave...haha the poor thing, what a trooper.


So now to the business end, the interview. Heading into Surry Hills yesterday morning on the train, I was having a yarn with a lovely old man, and he said "remember Dear, you never get a second chance to make a first impression". Well. Clearly I should have listened a little harder. I was a little early for the interview, so decided to snack on an Apple before I went in. I wasn't banking on the interviewees to also be early - so the poor things were greeted by this girl, hair frazzled from running from the train station, a mouth full of apple, trying to make this brilliant first impression. Sorry old man on the train, I didn't exactly do you proud.


After a quick explanation, I followed this exceptionally well dressed human being, into the interview room. I was then interviewed by Paul Bui (ex Editor of Oyster Magazine), and the lovely lovely Rodney. I presented my portfolio, and the moment they both nodded their heads, I just breathed a sigh of relief. Yesss, they don't hate it. So the remainder of the interview went really well - they were so relaxed, friendly & complimentary. So at the end of the interview, Paul asked me if I had any questions, and I asked when I'd find out my results. Much to my surprise, he answered, "you'll most likely find out by the end of this interview". My heard dropped. Okay they either love it or they hate it. Moments later, Rodney (who had left the room a few minutes earlier), walked back in and handed me a large envelope. He then said, with a smile on his face, "we'd like to offer you a position at Whitehouse". You know that feeling you get JUST before you open your Christmas presents? That absolute euphoria you can feel in every cell of your body? Well it was like that...time a few billion. I GOT IN! Helloooo Sydney!


I still can't believe it, I must be the happiest girl in the world right now. And to make things even more blissful - right after the interview, Honey picked me up and we spent the entire day shopping, talking, wandering, talking, coktailing, talking & just basically lapping up every single second we had with each other. She is the World's best tour-guide. Who else could give you a tour of Crown St, Paddington, Coogee Beach & Bondi all in one day? You know those friends you spend a day with, and after you leave them, your just on this natural high? She's one of those friends. Such beautiful, light energy - and so intelligent it's just incredible. Honey you divine human being, thank you so much for what I will probably remember as the best day of my life! I wish I could copy and paste it over and over.


And to you guys, I apologise for this mammoth essay. Thanks to all of you who have been so supportive, it's just so lovely to see strangers giving light to another stranger.


love lots,
Brides


x